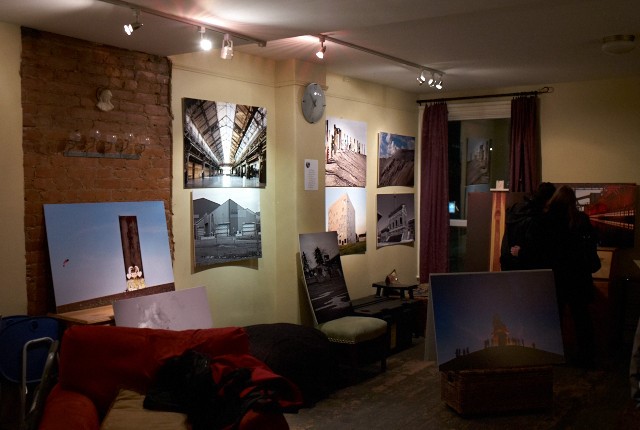 Featuring the work of Manfred Vollmer, Shirley Dennis, Mary Gilmour, Todd Murray, John Overmeyer, Martin Renters and Ruth Renters
Images seen here were part of our Hamilton exhibition "Cities that Work" which we previously presented at the German Consulate in Toronto:
Curated by Sally Frater
January 14 to February 4, 2011
Consulate General of the Federal Republic of Germany, Toronto, Ontario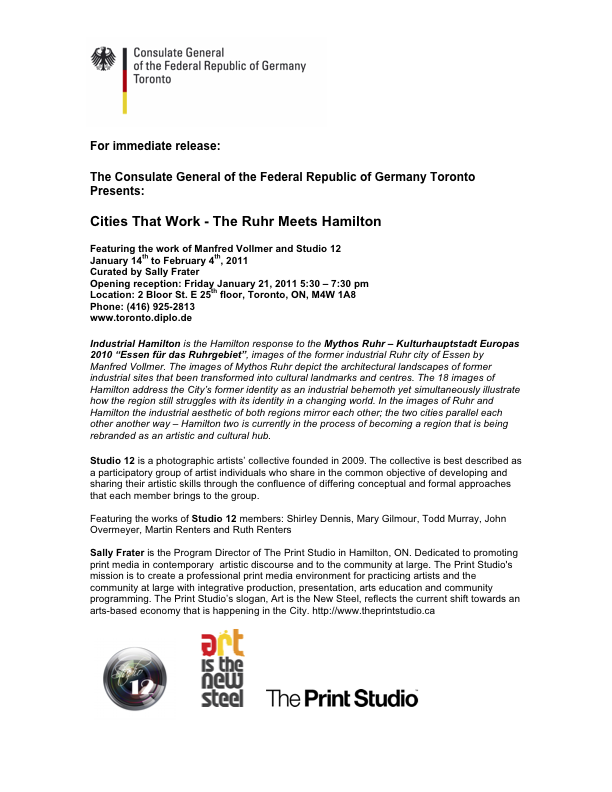 Industrial Hamilton is the Hamilton response to the Mythos Ruhr – Kulturhauptstadt Europas 2010 "Essen für das Ruhrgebiet", images of the former industrial Ruhr city of Essen by Manfred Vollmer. The images of Mythos Ruhr depict the architectural landscapes of former industrial sites that been transformed into cultural landmarks and centres. The 18 images of Hamilton address the City's former identity as an industrial behemoth yet simultaneously illustrate how the region still struggles with its identity in a changing world. In the images of Ruhr and Hamilton the industrial aesthetic of both regions mirror each other; the two cities parallel each other another way – Hamilton two is currently in the process of becoming a region that is being rebranded as an artistic and cultural hub.