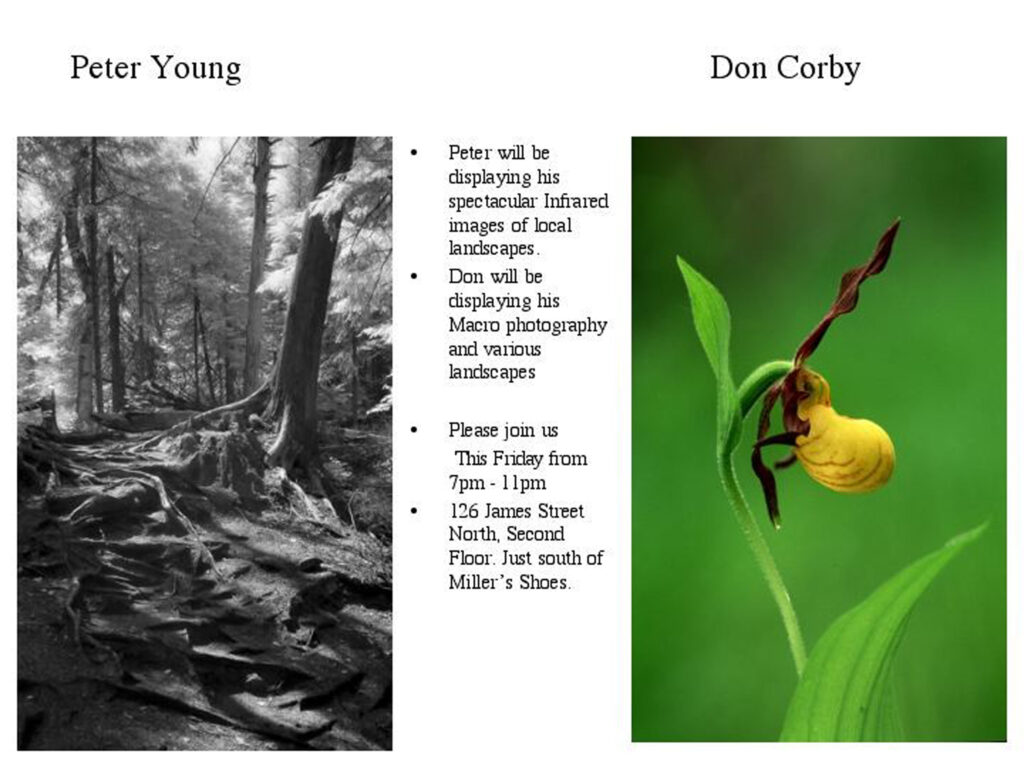 On the 13th of April from 7 to 11 p.m., Don Corby and Peter Young will be
presenting images at Studio 12 Gallery, 126 James Street North, Hamilton,
Ontario 2nd Floor. The images featured will include landscapes and macro
photography by Don Corby and Black and White Infrared images by Peter Young.
All are welcome.