Fine Art Nudes Workshop with Steve Richard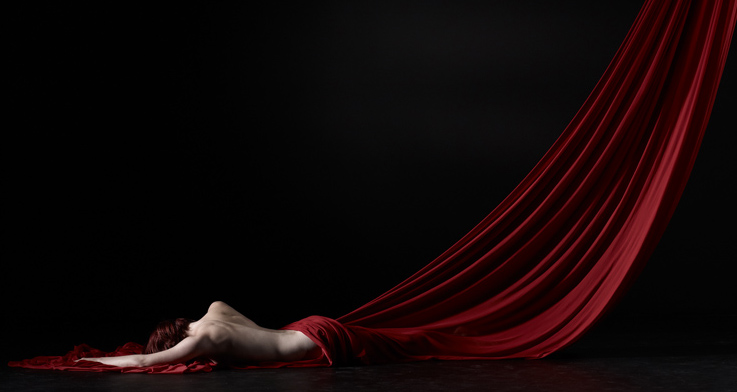 This 2½ day hands-on intensive workshop with Halifax based photographer Steve Richard will increase the understanding and mastery of advanced studio lighting concepts through the creation of art rather than the process of simply capturing an image.
The goal of the workshop is to give participants an introduction to shooting fine art nudes in various studio lighting environments and to introduce a new way of seeing. This course is targeted at photographers with some studio lighting experience who are looking to push their lighting knowledge to the extreme. However, there will be review/introduction on the Friday evening for those with limited or no studio lighting background or those who feel they need a refresher.
Steve has a strong personal style and a unique creative vision when it comes to shooting fine art nudes. In addition to an introduction to a wide range of studio lighting setups, Steve will share his personal approach to working with fine art nude models and his method of creating beautiful, world-class images within a very simple framework. He will also discuss and demonstrate his technique for capturing the final image in camera using little or no post-production for his final images.
The workshop is limited to 8 participants with a maximum of 4 photographers per group, for an excellent model-to-photographer ratio. This workshop is intended to provide as much shooting/coaching time for each photographer as possible while allowing time for questions, critiques and support from the instructor throughout the day. During each workshop on Saturday and Sunday there will be three different lighting setups per day, allowing every participant to get about 20 – 30 minutes of individual instruction, coaching and shooting time for each setup. As a result, throughout the weekend each photographer should have approximately 2 to 3 hours of individual shooting/coaching time on 6 lighting setups. On the Friday evening there will be an introduction/presentation and review of the studio lighting/grip equipment being used on Saturday and Sunday.
The following lighting topics will be explored in detail;
Understanding and working with studio strobes
Understand and using light modifiers
Working with Diffusion/Reflection – managing the "quality" of the light
Learning how to create depth in the image using light
Histograms and light meters
Balancing light intensity between sources to promote the story
Mixing tungsten and strobe light sources
Slow shutter speed techniques
Controlling texture and mood with light
Colour compensation techniques
Using negative space
Learning how to remove light (working with flags, gobos, and grids)
Working within minimal environments
Using body language to tell the story
Understanding line and form in an image
All studio lighting and grip equipment will be provided. Participants are only required to bring their personal camera equipment, batteries, memory cards and a lot of energy. The models will provide a limited model release allowing photographs from the workshop to be used for the photographers' website(s) and portfolio prints.
Please note: this is not a glamour/playboy style workshop. For each group there will only be one person shooting at a time, this is strictly enforced.
To see more of Steve's work, visit: www.steverichard.com
Details:
Friday, November 15th 2013, 7PM to 10PM
Saturday, November 16th 2013, 8AM to 6PM
Sunday, November 17th 2013, 9AM to 5PM
Studio 12
126 James Street North, 2nd floor
Hamilton, Ontario
Limit: 8 participants
Cost: $550+HST, includes lunches on Saturday and Sunday
To register or for more information, contact Martin Renters at martin@teckelworks.com