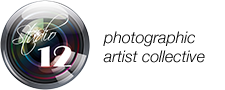 Welcome to the new Studio 12 Loft! This month we have two portrait setups and you'll be able to get your portraits done for free. Images are available for download on our website with your shoot ID and password from the card you are given.
Studio 12 Loft
Art studio
126 James St N, Hamilton, ON L8R 2K6
Studio 12 is a photographic artists' collective founded in 2009. The collective is best described as a participatory group of artist individuals who share in the common objective of developing and sharing their artistic skills through the confluence of differing conceptual and formal approaches that each member brings to the group.
Five of the twelve members of the collective share a 1500 sq. ft. studio/gallery on the second floor at 126 James Street North in Hamilton. The studio participates in the James Street North Art Crawls the second Friday of each month and is otherwise used as a photographic studio and workshop space.