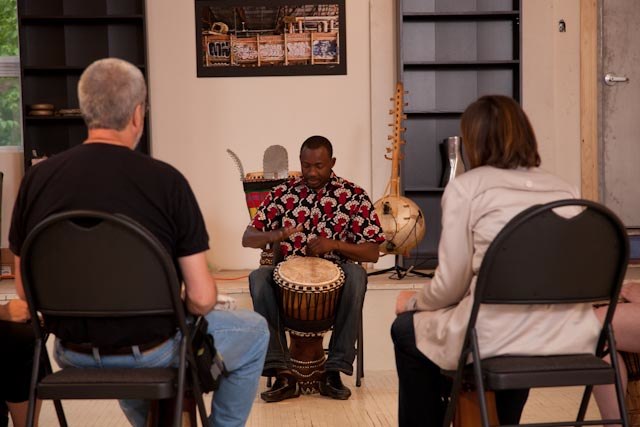 Studio 12 is pleased to present an evening with the music of master drummer Amadou Kienou playing the Djembe and Studio 12 member's images from around the world. Come and try your hand at drumming!
The fun starts at 7:30PM at the Studio 12 Loft, 126 James Street North, second floor.
Further information on Amadou Kienou is available at his website: http://www.amadoukienou.com.